Bounce House Rentals Hendersonville, NC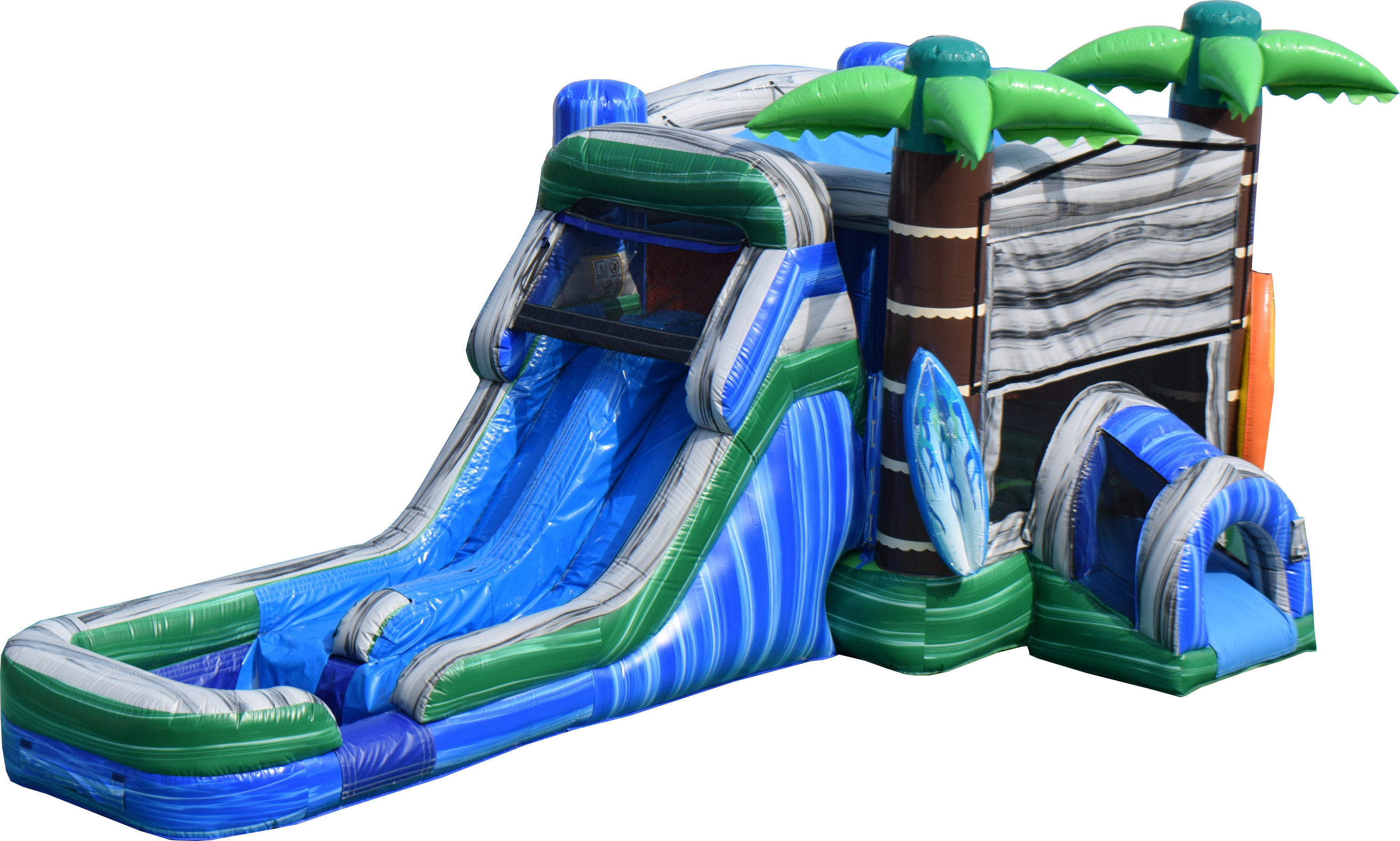 When it comes to run in Hendersonville, we deliver!
For the best bounce house rentals Hendersonville, NC has to offer, look no further. All Fun Bouncing Inflatables is the first thing that comes to mind. Looking for the best inflatable company in Hendersonville, NC? Look no further, All Fun Bouncing Inflatables offers the best Inflatables that anyone could ever ask for. The counties we service Henderson, Buncombe, Madison, Haywood, Polk. We offer multiple variety of options regardless if its a birthday party to a large corporate event. We make the process of booking a inflatable painless and simple with our online ordering system. We strive to keep our inflatables clean and sanitized. safe and fun for kids all the way up to adults. Let All fun Bouncing inflatables do the work. Our site has multiple things to offer we love our customers and look forward to serving them. If there are any questions along the way feel free to message us. We would love to help you get you find the right inflatable for you.
Check Availability!
Order-by-Date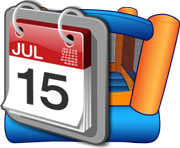 WaterSlide Rentals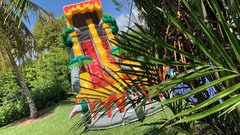 Dunk Tanks Rentals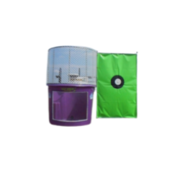 Train Adventures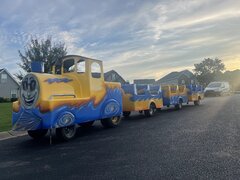 Obstacle courses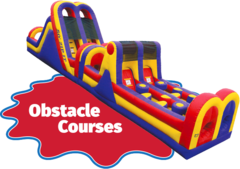 Bounce Houses with slides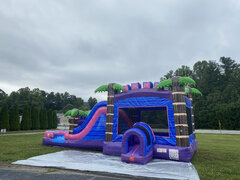 Inflatable Games/Yard Games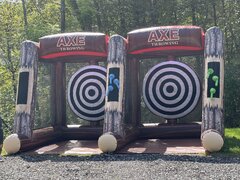 Bounce House Rentals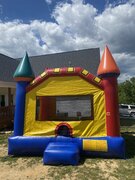 Foam Parties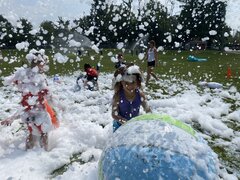 Concessions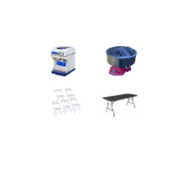 Tents and Canopy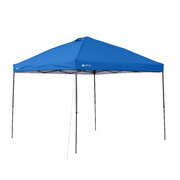 Chairs and Table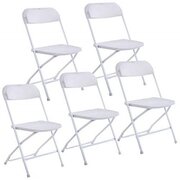 Dry Slides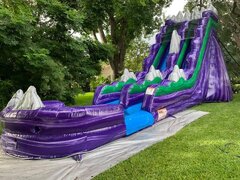 Which inflatable rental is best for my party in Hendersonville, NC?
The Bounce House Rentals in Hendersonville, NC that we offer are great for kids and adults. We love being able to service Hendersonville and surrounding cities. If you don't have a lot of room. Or even have a area where you are limited on space then this is a great choice for you. The average size area needed to safely put the bounce is a 17x17 area. We do need to have enough room for the blower tube along with the entrance of the inflatable. Please make sure that you have no tree limbs that can possibly damage our inflatables. It is very important that you make sure that the area that you have has no low hanging power lines that could come in contact with the inflatable. The Bounce Houses we offer are clean. These type of bounce houses are great for churches, Birthday Parties, daycares, field days. Bounce houses been a classic for a long time now.
Bounce Houses with Slides
Bounce Houses With Slides are now in the top categories on the inflatable rental list. Asheville, Hendersonville, Arden, Fletcher have communicated with us and said combos are one of the favorite parts of rentals that All Fun Bouncing Inflatables has to offer. A bounce house with slide rental you receive two fun things to do in one great unit. You get a bounce house to jump around in a long with a single or double lane slide to come sliding down on. Want to have a tropical theme party check out our Blue crush double slide. Having a general neutral party check out or Titanium Combo. Any bounce house with slide combo that you receive from All fun Bouncing Inflatables the kids are going to have the time of there life. Be sure to bundle our sno cone machines along with your rental check out some of our package deals we have to offer in our Party Packages Bundle and save.
When it comes to Inflatable rentals in Asheville. Or things to do in the summer. The only thing you can say is waterslides. Waterslides are some of the best ways to see adults and kids smile. Water slides are the best way to cool down in the spring and summer heat. No better way to cool down no matter if you are in Asheville, Hendersonville or surrounding areas. Waterslides are so much fun they make your neighbors jealous. They are wonderful for adults and for kids. But adults seem to always say they had the same amount if not more fun then the kids. you want to keep the kids out of your hair and having fun. For the best bounce house rentals Hendersonville NC has to offer, look no further. Make sure you also book your dunk tank rental along with your inflatable slide. Check out the Party Package deal to start bundle and saving.
Obstacle Courses are huge. Lets just say that the adrenaline rush that all fun bouncing inflatables has to offer is a head turner this three piece obstacle transforms into a amazing skill set inflatable you are jumping, sliding, climbing and racing your friends all at the same time. This is a fast paced course that will get your heart pumping. The adrenaline rush is one of our obstacle courses that can be rented in 3 different pieces. Or you can have all the fun in your back yard and have our 40x35 unit in the comfort of your back yard. This is a great rental for Birthday parties, events, family reunions or any type of place where the fun is needed. Things that go good with this is concessions. add a popcorn machine, cotton candy machine or sno cone machine with your rental.
Although inflatable rides are fun. Inflatable games are always exciting to enjoy. Everyone always enjoys a friendly game of basket ball. No matter if its on the court or in the backyard. The inflatable basketball seems to be one of those games where someone is always trying to show the other person up.
So that is when you settle it and rent inflatable basketball and let the games begin. Clean fun always makes for a great time. You can rent this in the games section. We also have the best bounce house rentals Hendersonville NC has to offer.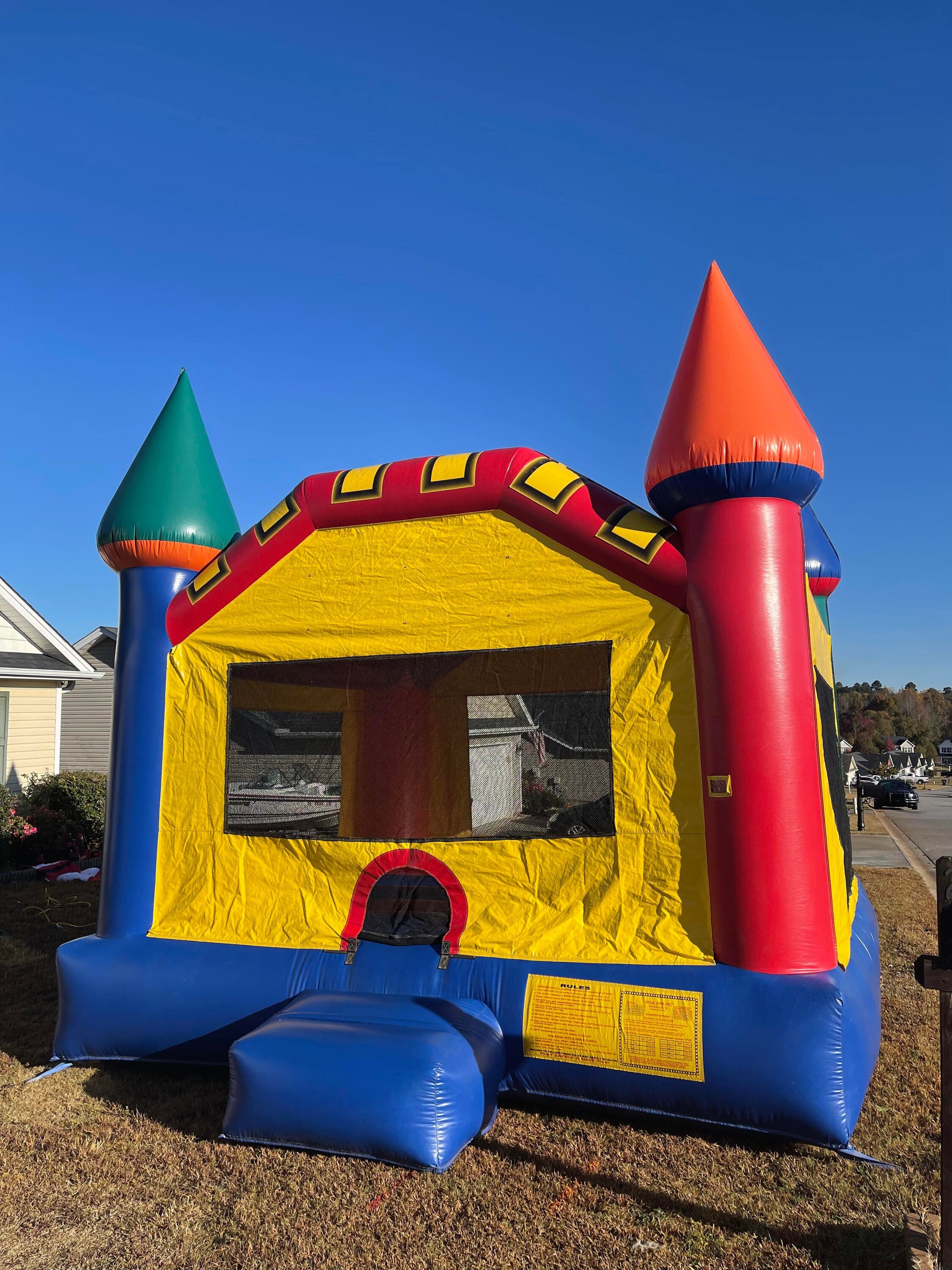 Bounce House Rentals Hendersonville NC
Whether it may be for toddlers, kids, or teens, no party is complete without a bounce house rental. That's why just about every kids' party features at least one bounce house. However, most parties bank on run-of-the-mill bounce houses, which can quite frankly become boring.

If you are sick of seeing the same types of bounce houses everywhere you go, and that's why you want something different for your party, then look no further! At All Fun Bouncing Inflatables, we have a large selection of inflatable rentals, of which our bounce houses tend to be the most popular. That's because we have bounce houses of various types and colors and in varying themes, making them perfect for thematic birthday parties.

We work with a team of professionals who allow us to deliver these premium and unique bounce houses to you across the city. Furthermore, our competitive pricing and growing inventory of bounce houses mean that you will always find the right one for your birthday party.

Have a question about our bounce house rental? Then feel free to give us a call.
Check Availability!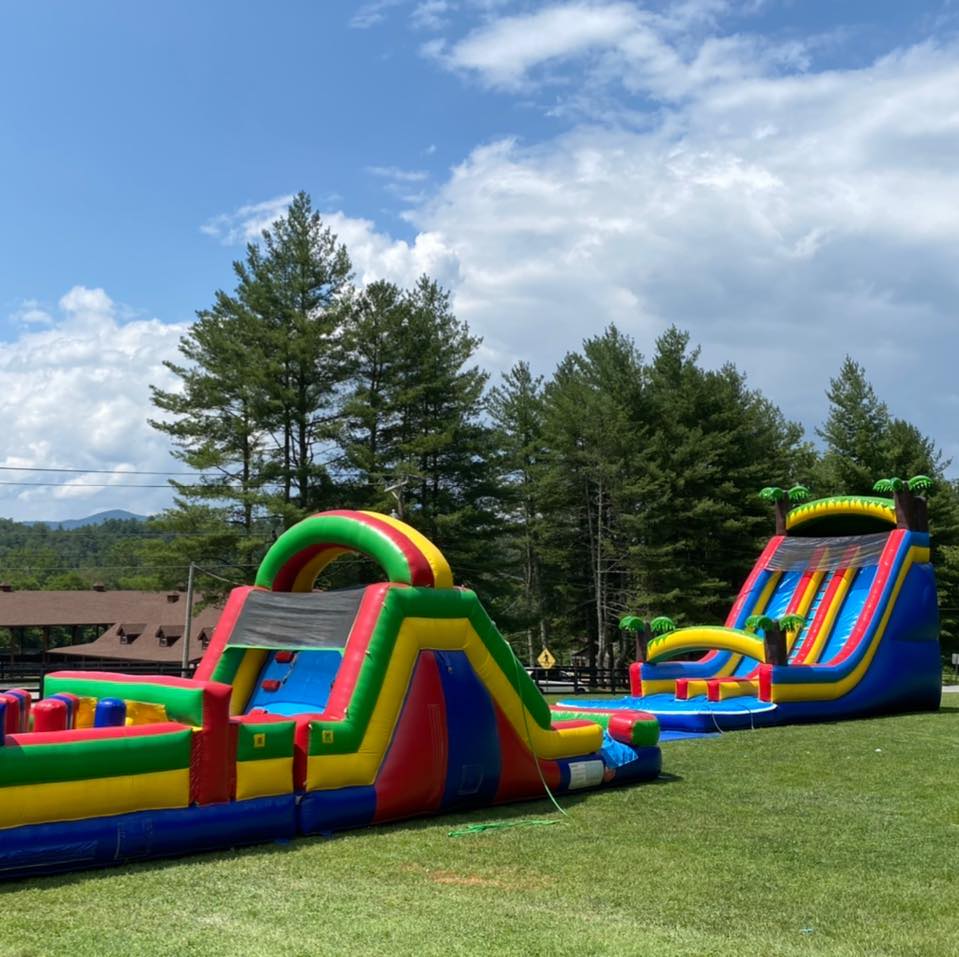 A Large Selection of Inflatable Rentals Hendersonville NC
We have one of the largest selections of inflatable rentals in the city. We continue to grow our inventory with the latest budget models and premium bounce houses, obstacle courses, inflatable slides, and other party rentals. We also add bounce houses and inflatable slide(s) of various sizes and colors to our inventory ensuring that there is more than enough choice. That way we can be sure of catering to everyone's tastes.

In addition to regular bouncing castles, we've got ones in various shapes like that large oval; we've also got dinosaurs, spaceships, and everything in between. Furthermore, we've got a whole lot of other inflatables to go along with them. If anything, these bounce houses ensure that you have no problem keeping a large group of youngsters entertained for hours.

Are you looking for a bounce house with a specific type of theme? Then look no further…call us today to find out more.
Check Availability!
Why Choose To Rent Your Bounce Houses From Us?
One of the reasons why we have continued to be the leading bounce house rental in the city, with dozens of 5-star reviews, is because we care about you and your family having fun. We want you to have fun, and that's why you'll find the absolute best bounce houses here.

If you have never rented a bounce house from us before or maybe never heard of us, then here are a few reasons to choose us over the competition:

Excellent quality rentals – Nothing beats the quality of rentals we have available. Many inflatables and bounce houses available here can't be found anywhere else in the city.

Free delivery and pickup – All clients are treated to free delivery and pickup of the inflatables they hire. However, we take things one step further and provide free installation, often hours before the planned party. In fact, this offer extends to all our party rentals including cotton candy machines, and others.

Professionally inspected – Every waterslide, moonwalk, jumping castle is closely inspected to ensure it is clean, defect-free, and with no damage before delivery. If we find an issue with the inflatable, it is immediately replaced with another one. That's why your party will never have to be canceled or your guests will never have to settle for anything but the best.

Always on-time delivery – We make it a point to deliver our bounce houses on time consistently. Whether you hire a single bounce house or multiple, we will consistently deliver them on time. Our team coordinates with you to deliver it whenever you're available and ready.

Excellent customer service – We pride ourselves on treating our clients to excellent customer service. Whether you are hiring a single bounce house or multiple inflatables for a large party, you are treated with respect and professionalism. That's why we don't need to beat anyone's prices to attract clients.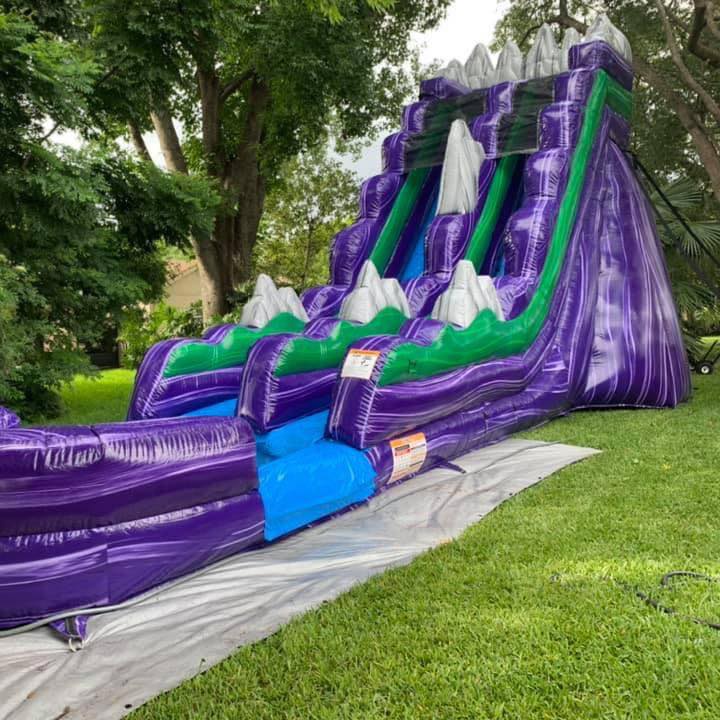 Beat The Summer Heat With Our Water Slide Rentals Hendersonville, NC
Summers are the best time to rent a waterslide. Homeowners, in particular, can't have enough of them. evident from the fact that we can get low on inventory as the summer months hit. That's surprising especially since this happens even after increasing our inventory of inflatable water slides exponentially. That's because inflatable waterslides are the most fun way to enjoy the summer. It is also the center of attraction at fundraisers, corporate parties, and backyard bashes. Just about anyone with a pool wants to and always makes it a point to rent a water slide come summer.
Like the rest of our inventory of inflatables, our inflatable waterslides are available across several different themes and colors. We've got Disney-themed twisting water slides, Marvel-themed high water slides, and some of the enormous inflatables slides that even adults like us enjoy. The only thing you need to ensure when hiring a giant water slide is that you have the space to accommodate it and a nearby water source. Our team handles setting up the rental at any location you request.
Have a question about our water slide rentals in Hendersonville, North Carolina? Call us today for a free quote or if you need help choosing the right inflatable water slide or bounce house rentals. We also service Asheville, NC and many other surrounding areas.
Check Availability!
All Fun Bouncing Inflatables

Clean Equipment
Great Customer Service
On Time
Great Prices
How to book with All Fun Bouncing Inflatables
Check for available date
Check available items
Fill out contact info out
Pay deposit
Book your rental