The Best Bounce House & Inflatable Rentals Asheville NC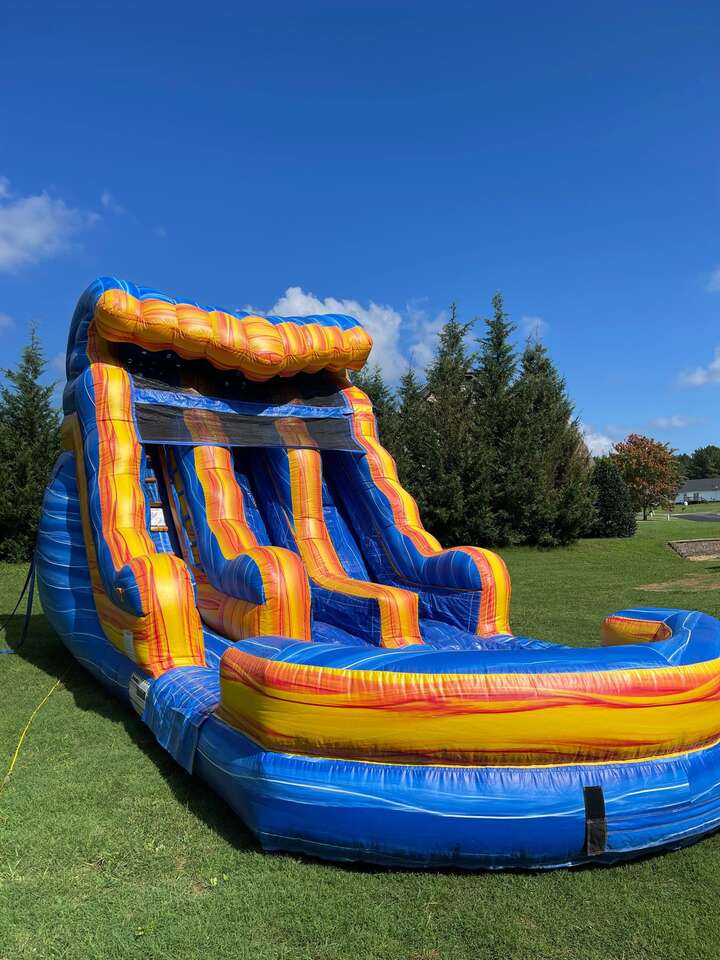 When it comes to fun in Asheville NC, we delivery!
Are you planning a birthday party for your kids? Do you need a few of the best bounce house rentals Asheville, NC has to offer for an upcoming event? We may have just the thing(s) for you.
At All Fun Bouncing Inflatables, we are one of the leading bounce house rental companies in Asheville, NC. Over the years, we've earned a reputation for being a company that people can trust to deliver a high-quality experience. Whether you are looking for the largest bounce house for a few dozen kids, or maybe a couple of adults, or something that can fit in your backyard, we have dozens of options, and each one can be tailored to your specific needs. Whether you're looking for a bounce house for a birthday party in your neighborhood, a water slide for an event at your church, or an obstacle course for a school field day, we have just what you're looking for.
In fact, we have both the latest and greatest bounce houses across a myriad of themes perfect for birthday parties as well as a few classics. Each one is in excellent condition, but we make sure to inspect them before delivery and when setting them up at the location of your choice.
Need to hire an inflatable in a hurry? Feel free to call our team today, and we'll be more than happy to accommodate your request.
Check Availability!
Shop By Category Category Name Category Name Category Name Category Name Category Name Category Name Category Name Category Name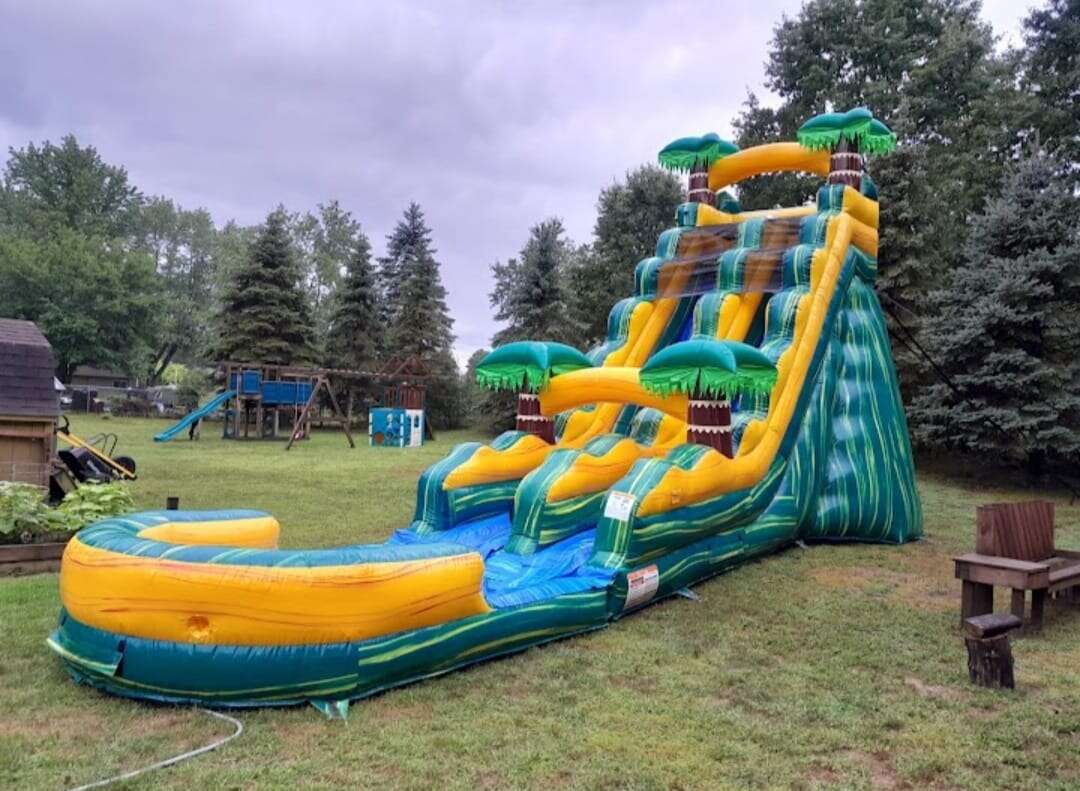 A Large Selection of Water Slide Rentals Asheville NC
Water slides are the perfect addition to any summer party like family reunions. In fact, most summer backyard bashes will be incomplete without a water slide rental. That said, finding a water slide rental that's the right size, type, color, and most of all, the fun can be challenging in our experience.

At All Fun Bouncing Inflatables, we have the largest selection of various types and sizes of water slides. We've got water slides for kids, teens, young adults, and even adults. In addition, we've got your run-of-the-mill straight inclined water slides, in addition to ones that spiral around and ones that measure over a dozen feet. In other words, we've got something for everyone.

In addition to the water slides available, we continue to add new water slides as they become available. Our goal is to make sure that our clients never get bored of what we have and that there is always more to choose from…After all, you can't have enough water slides.

However, we've also got party rental items like carnival games, dunk tank, and others which are perfect for large corporate events. In fact, we've got a bucket load of fun things you can plan for any event, anywhere in the city.

Looking for a specific water slide or maybe water slide combos? Need help choosing one for your party? Feel free to call us today for a free consultation with one of our party experts.
Check Availability!
Why Choose Our inflatable rentals Asheville, NC?
Over the past few years, we've grown to become one of the leading inflatable rental companies in the city. While many of our clients have been with us for years, we continue to receive a steady stream of new clients, many of whom have heard about us from friends and family.
While Ashville is home to many inflatable rental services, here are a few reasons to choose us over the competition:
Excellent quality inflatables – We have the very best inflatables, not only in terms of design and selection but also in the way of cleanliness and safety. Our team checks and double-checks each inflatable before it is delivered. This ensures that our clients are 100% satisfied with the inflatables they rent.
Excellent customer service – All Fun Bouncing Inflatables has a team of customer service professionals with years of experience and a passion for helping our clients. Whether you need a quick quote for your next event or maybe a long-term inflatable rental, we'll be more than happy to assist you.
Book your inflatables in minutes – We have made finding and booking bounce houses, inflatable slides, and other party items quick and simple. All you need is to browse through our inventory online, choose what you want to hire, book, and pay for it. Our team will then deliver the items to your doorstep hours ahead of the party.
Competitively priced – Our inflatables are all competitively priced. At All Fun Bouncing Inflatables, we want to offer clients the best value for money, and that's why you can expect to save money when hiring from us. Furthermore, our free delivery extends to all corners of the delivery and for all events like festivals.
Transparency – We strongly believe in offering a service that's 100% transparent. In fact, there are no hidden costs, charges, or taxes associated with our service. The rental prices you see for every inflatable on our website are what you'll pay and not a dime extra. The prices include delivery, installation, and pick-up from your location. Our approach makes planning and remaining within the stipulated budget for a party or event easier.
Looking for a specific type of inflatable? Need help choosing an inflatable to match the theme of your event? Our team will be more than happy to help.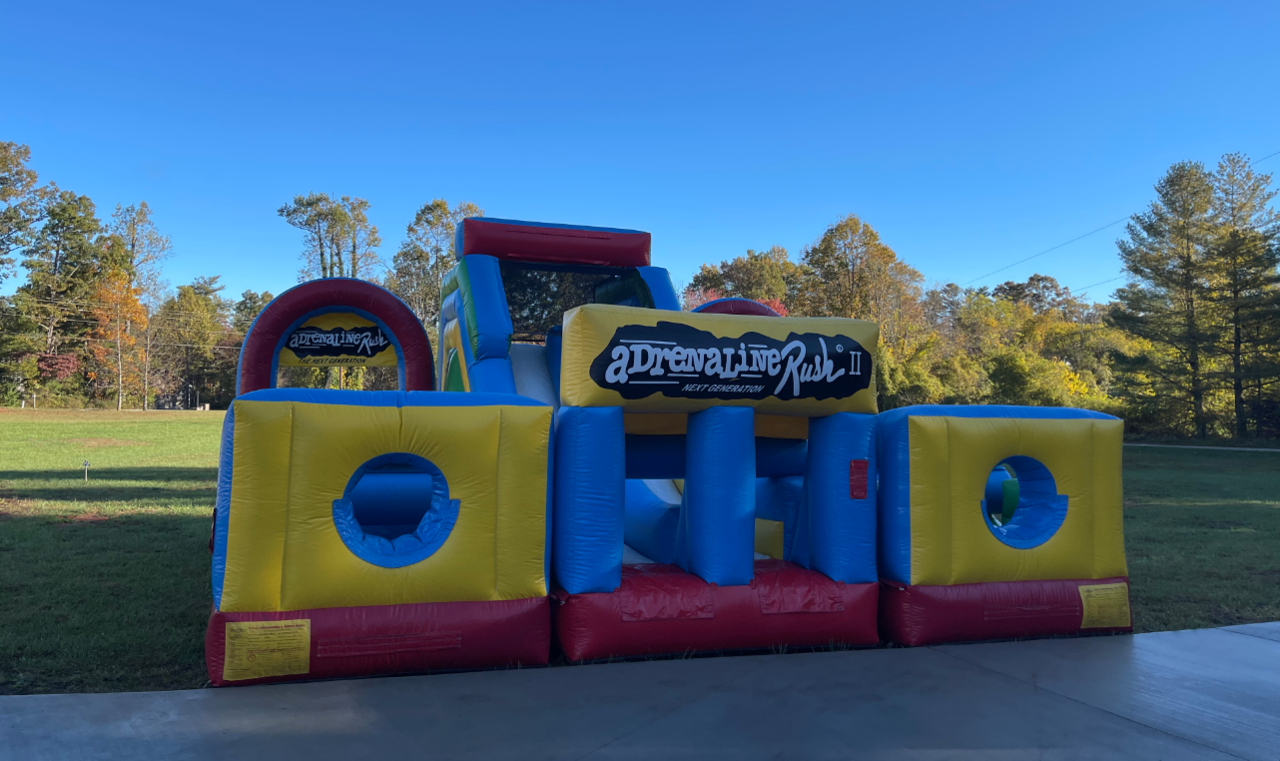 Call Us to Book Your Bounce Houses or Inflatable Rental Today
We know from experience that finding the right bounce house or inflatable rental can be highly challenging for some people. Fortunately, we've got just about every inflatable you can imagine, from bounce houses to obstacle courses and inflatable slides.

If you need to reschedule a delivery or need help choosing the right bounce house, feel free to contact our team today for assistance. We've got lots of exciting options available to clients as far as Black Mountain.
Check Availability!